Experience LessonBoard's Offline Classes in Kolkata
Get the benefits of in-person coaching and offline learning, all in one program for SAT and ACT!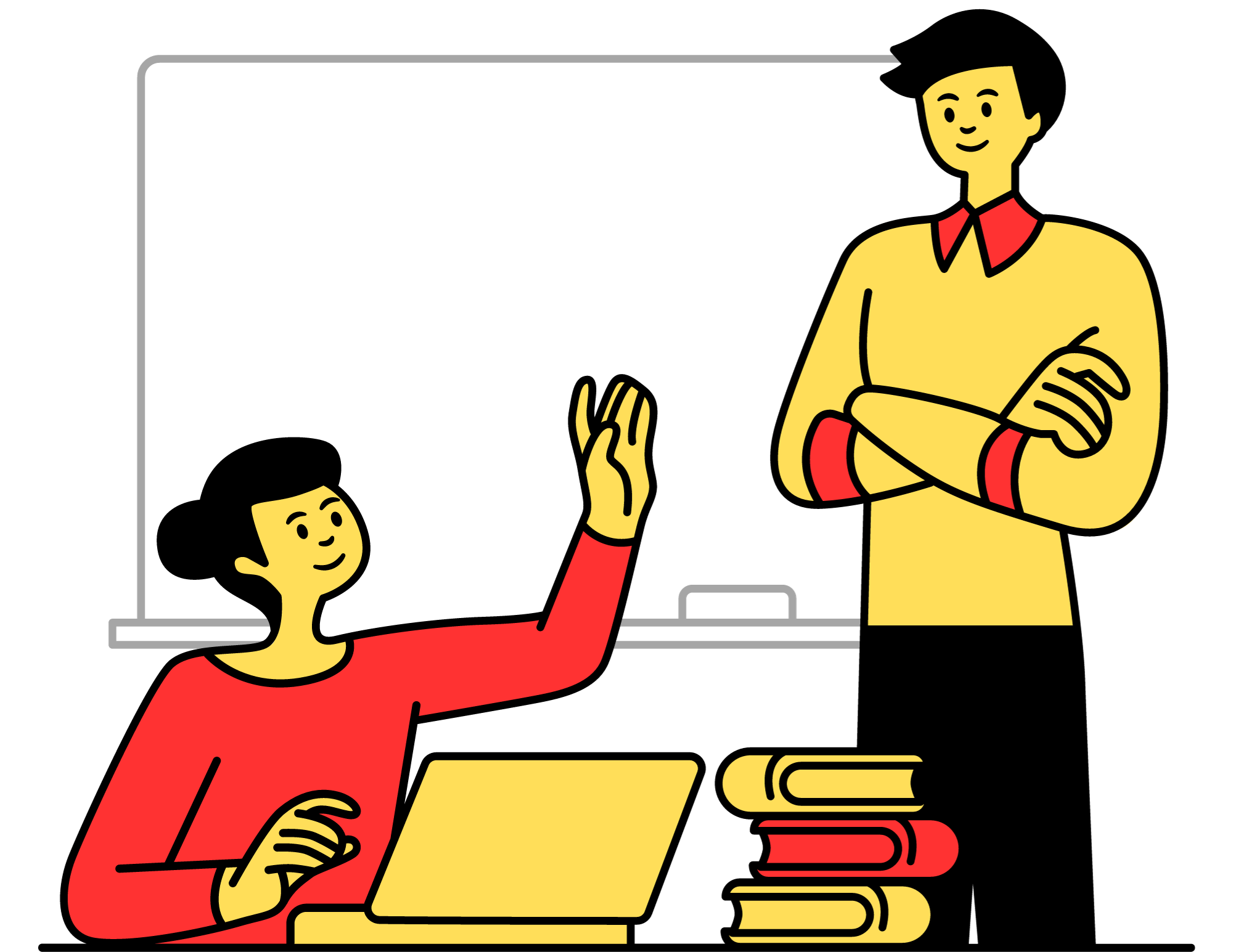 At our Offline Learning Centre in Kolkata, you'll have the opportunity to engage directly with our experienced educators, who are passionate about nurturing your academic growth. Our dedicated team brings years of expertise and knowledge to the classroom, fostering an atmosphere of collaboration and intellectual curiosity.

If you believe that in-person instruction is the key to your educational success, LessonBoard Kolkata is here to welcome you.
Why should you join LessonBoard in Kolkata?
LessonBoard specializes in SAT and ACT prep, and we're now excited to announce the launch of our first ever offline centre in Kolkata. Over the past 5 years, we have catered to a plethora of students from Kolkata and it is the love of the students that brings us here!
Whether you're a student at La Martiniere for Boys, La Martiniere for Girls, Lakshmipat Singhania, Modern High for Girls, Calcutta International School, St. Xaviers, or any other school in the area, we believe that joining LessonBoard's Offline Program for SAT/ACT can offer you the following benefits:
LessonBoard Kolkata Results
LessonBoard has a track record of producing remarkable results for students from all walks of life. Whether they are struggling with a particular subject or aiming for top grades, LessonBoard has helped countless students to reach their full potential. Some of our results from Kolkata students are mentioned below!
| | | |
| --- | --- | --- |
| Student | School | SAT Score |
| Ishaan Jalan | La Martiniere for Boys, Kolkata | 1550 |
| Vansh Jhunjhunwala | La Martiniere for Boys, Kolkata | 1550 |
| Pradhyumn Nahata | La Martiniere for Boys, Kolkata | 1540 |
| Anuj Poddar | La Martiniere for Boys, Kolkata | 1530 |
| Shourrya Bhalotia | La Martiniere for Boys, Kolkata | 1530 |
| Ribhya Saraf | La Martiniere for Girls, Kolkata | 1530 |
| Dhruv Saraf | La Martiniere for Boys, Kolkata | 1530 |
| Utkarsh Mittal | La Martiniere for Boys, Kolkata | 1520 |
| Aroosh Moulik | La Martiniere for Boys, Kolkata | 1520 |
| Shivankk Jain | La Martiniere for Boys, Kolkata | 1510 |
| Aryan Jhunjhunwala | La Martiniere for Boys, Kolkata | 1500 |
| Shrivats Shah | St. Xavier's Collegiate School, Kolkata | 1500 |
Real Stories from Real People
LessonBoard greatly helped me secure a good score on the SAT. The teachers were extremely helpful and were always open to answering my doubts. I struggled with the English section at first, but LessonBoard provided me with enough resources and practice materials to boost my score. The best thing about LessonBoard is the flexibility they provide. I could take mocks according to my convenience and I did not have to compromise on other subjects in order to make time for SAT mocks. Thank you LessonBoard for making this possible!
Whether it be meticulous test prep in terms of teaching material, personal attention to cater to your needs, or extensive mocks and sessions to clear our doubts - LessonBoard offers it all. Dishing down and explaining strategies specific to the test in a precise and simple manner is what separates test prep with LessonBoard from the rest. With the online mode of learning not being the devilish atrocity - it once had a reputation for - I would recommend LessonBoard for test prep (SAT/ACT) during the Pandemic and beyond. The teachers are there for you at LessonBoard - All you need to do is ask.
I am extremely satisfied by the way in which Lesson Board conducted classes for SAT preparation for my son. The team led by Punit is very qualified and dedicated. From structured lessons, regular homework, doubt clearing sessions to the all important feedback shared with students and parents, their sincerity and personal touch ensures that every student is well prepared. Infact the team members go out of their way to reach out to students who need extra help, and ensure that they are given the same. I would strongly recommend them to anyone planning to appear for SAT or other exams for which LessonBoard offers classes. Wishing them the very best!
LessonBoard helped prepare my son for his APs and with their regular classes, systematic guidance and regular tests, he was able to get 5 in both.
LessonBoard has truly helped me a lot in preparing for college. Be it the SAT or AP, LessonBoard's diverse suite of services is truly capable of meeting the demands of any student. I would recommend it to anyone wishing to strengthen his academics and reach new heights.
This is one of the only Platforms that offer one on one coaching for the SAT and I must say that they have perfected their concept. I had come to learn about LessonBoard from my peers and I'm really glad that I did because it's a very good platform for learning. Moreover. Punit Sir's friendliness and helpful nature is an icing on the cake.
I did my SAT coaching with lessonboard and it was an incredible experience. Both the teachers are extremely helpful and are always there to clear your doubts.