The ACT, short for the American College Testing, is a renowned standardised test that plays a pivotal role in college admissions in the United States. Widely recognized for assessing a student's readiness for college and their academic skills, the ACT has established itself as a vital benchmark in the academic journey.  Let's understand the key aspects of the ACT –  comparing it to the Digital SAT, elucidating the registration process, detailing its frequency of administration, and identifying the target audience for this important examination.
How is ACT different from the Digital SAT? 

While both the ACT and the Digital SAT are standardised tests used for college admissions, they have distinct structures.

Test Duration: The Digital SAT is notably shorter, spanning 2 hours and 14 minutes, while the ACT extends to 3 hours and 35 minutes.
Number of Questions: The Digital SAT presents 98 questions, a significantly smaller count compared to the 215 questions found on the ACT.
Optional Essay: While the ACT offers an optional essay, the Digital SAT does not include this component.
Nature of Questions: The ACT features more direct and straightforward questions, whereas the Digital SAT often requires deeper thought and analysis.
Section Adaptivity: The Digital SAT employs section adaptivity, whereas the ACT follows a fixed format.
Science Section: The ACT incorporates a Science Section, evaluating students' scientific reasoning abilities, a component absent from the Digital SAT.
Scaled Score: On the ACT, each section is scaled out of 36, with the total composite score also out of 36, representing the average of the four sections. In contrast, the Digital SAT assigns scores out of 800 points for each section (Reading & Writing and Math), and the total score is the sum of these three sections, resulting in a maximum total score of 1600. 
How can a student register for the ACT? 

Registering for the ACT is a straightforward process. Students can create an account on the official ACT website, where they will find comprehensive information about test dates, locations, and fees. They can select their preferred test date and center, pay the registration fee, and choose whether to include the optional Writing section. The online registration system also accommodates students with disabilities, ensuring accessibility for all.
How many times a year is ACT conducted?

The ACT is administered multiple times throughout the year, typically in February, April, June, July, September, October, and December. Click here to view test dates and deadlines.

This frequent schedule offers flexibility for students to choose a date that aligns with their academic calendar and college application deadlines. It's important to note that test dates may vary by location, so students should consult the ACT website for the most up-to-date information.
Who should take the ACT? 

The ACT is an excellent option for high school students seeking to apply to colleges and universities majorly in the United States. Some colleges in India also accept ACT Scores. These colleges and universities consider the ACT score as an important metric and an essential part of the admissions process. Students aiming to demonstrate their academic proficiency, qualify for scholarships, or strengthen their college applications should consider taking the ACT. It's essential to research the specific requirements of the colleges or universities to which they plan to apply to determine whether the ACT is necessary.

In conclusion, the ACT stands as a significant player in the college admissions process, offering a distinct assessment of students' academic readiness. Understanding the differences between the ACT and Digital SAT, the registration process, the test's frequency, and its intended audience is crucial for students and educators navigating the path to higher education.

Click here for more information.
The ACT comprises four main sections: English, Mathematics, Reading, and Science, each with its own allocated time. There is also an Optional Essay. The total duration of the test is 3 hours and 30 minutes including the optional essay. A 15-minute break is scheduled between the Math and the Reading sections. 
In the English section, questions cover two distinct content domains, as illustrated in the table below. 
Content Domain
Skill/Knowledge Testing Points
Question Distribution

Usage and Mechanics

Punctuations

Periods, Semi-Colons, and Comma Rules

Colons & Dashes

Apostrophes

7–12 questions

~10-15%

Grammar & Usage

Subject Verb Agreement

Pronouns, Tenses, Parallelism

Modifiers

Comparisons

12–15 questions

~15-20%

Sentence Structure

Sentences & Fragments

Essential & Non Essential Clauses

15–19 questions

~20-25%

Rhetorical Skills

Strategy

Inserting, Deleting, and Replacing Information

Essential & Non Essential Clauses

12–15 questions

~15-20%

Organisation

Transitions

Sentence Order

Paragraph Order

7–12 questions

~10-15%

Style

Diction & Register

Redundancy & Wordiness

12–15 questions

~15-20%
In the Mathematics section, questions cover six distinct content domains, as illustrated in the table below.
Content Domain
Skill/Knowledge Testing Points
Question Distribution

Pre-Algebra

Basic operations

Place value

Calculating square roots and exponents

Scientific notation

Factors

Ratios, proportions, and percents

Linear equations with one variable

Absolute value and number order

Basic counting techniques and simply probability

Data collection, representation, and interpretation; simple descriptive statistics

12–15 questions

~20-25%

Elementary Algebra

Properties of square roots and exponents

Solving algebraic expressions through substitution

Using variables to express relationships

Understanding basic algebraic operations

Solving quadratic equations by factoring

9–12 questions

~15-20%

Intermediate Algebra

The quadratic formula

Rational and radical expressions

Absolute value equations and inequalities

Sequences and patterns

Systems of equations

Quadratic inequalities

Modeling functions

Matrices

Roots of polynomials

Complex numbers

9–12 questions

~15-20%

Coordinate Geometry

Graphing equations, including lines, polynomials, circles, and other curves

Graphing inequalities

Properties of lines, including slope and parallel and perpendicular lines

Distance and midpoints

Conics (parabolas, circles, ellipses, and hyperbolas)

9–12 questions

~15-20%

Plane Geometry

Properties and relations of plane figures, including angles and relations among perpendicular and parallel lines

Properties of circles, triangles, rectangles, parallelograms, and trapezoids

Transformations

Proofs and proof techniques

Simple applications of plane geometry to three dimensions, including volume

12–15 questions

~20-25%

Trigonometry

Right triangles

Trigonometric functions: their values and properties, graphing, modeling

Trigonometric identities

Solving trigonometric equations

3–6 questions

~5-10%
The ACT Reading will present you 4 passages from 4 different domains namely Prose Fiction/Literary Narrative, Social Science, Humanities, Natural Science.
The paired passages can appear in any of the four topic domains, but it's worth noting that literary fiction and humanities tend to be the most common areas where you'll encounter these paired passages.
Content Domain
Skill/Knowledge Testing Points
Question Distribution

Key Ideas and Details

Close Reading

Central Ideas, themes, and summaries

Relationships

15–20 questions

~40-55%

Craft and Structure

Word meanings and word choice

Text Structure

Purpose and point of view

9–12 questions

~20-30%

Integration of Knowledge and Ideas

5–8 questions

~15-20%
Contrary to common perception, the Science section of the ACT primarily evaluates your ability to interpret scientific information rather than your prior factual knowledge. It entails extensive reading of passages, charts, and graphs. You'll apply the scientific method, assess theories or hypotheses, and interpret data based on the information provided in the passages.
The ACT Science section involves questions related to Biology, Chemistry, Physics, Space Science, and Earth Science. Questions regarding these topics are presented within passages and fall into the following passage types in the ACT Science:
Data Representation:

These passages feature scientific articles accompanied by charts and tables, prompting questions related to data interpretation.
Research Summary:

These passages describe experimental procedures, evaluating comprehension of the scientific method and experimental design.
Conflicting Viewpoints:

In these passages, two or more differing explanations of a scientific phenomenon are presented, requiring assessment of models, inferences, and experimental results.
Content Domain
Skill/Knowledge Testing Points
Question Distribution

Data Representation

Factual Questions

Identifying Trends

Extrapolations

12–16 questions

~30-40%

Research Summary

Experimental Design and Description

Hypothetical Experiment

Interpreting Experiments

15–20 questions

~40-55%

Conflicting Viewpoints

Understanding Viewpoints

Comparing Viewpoints

5–8 questions

~15-20%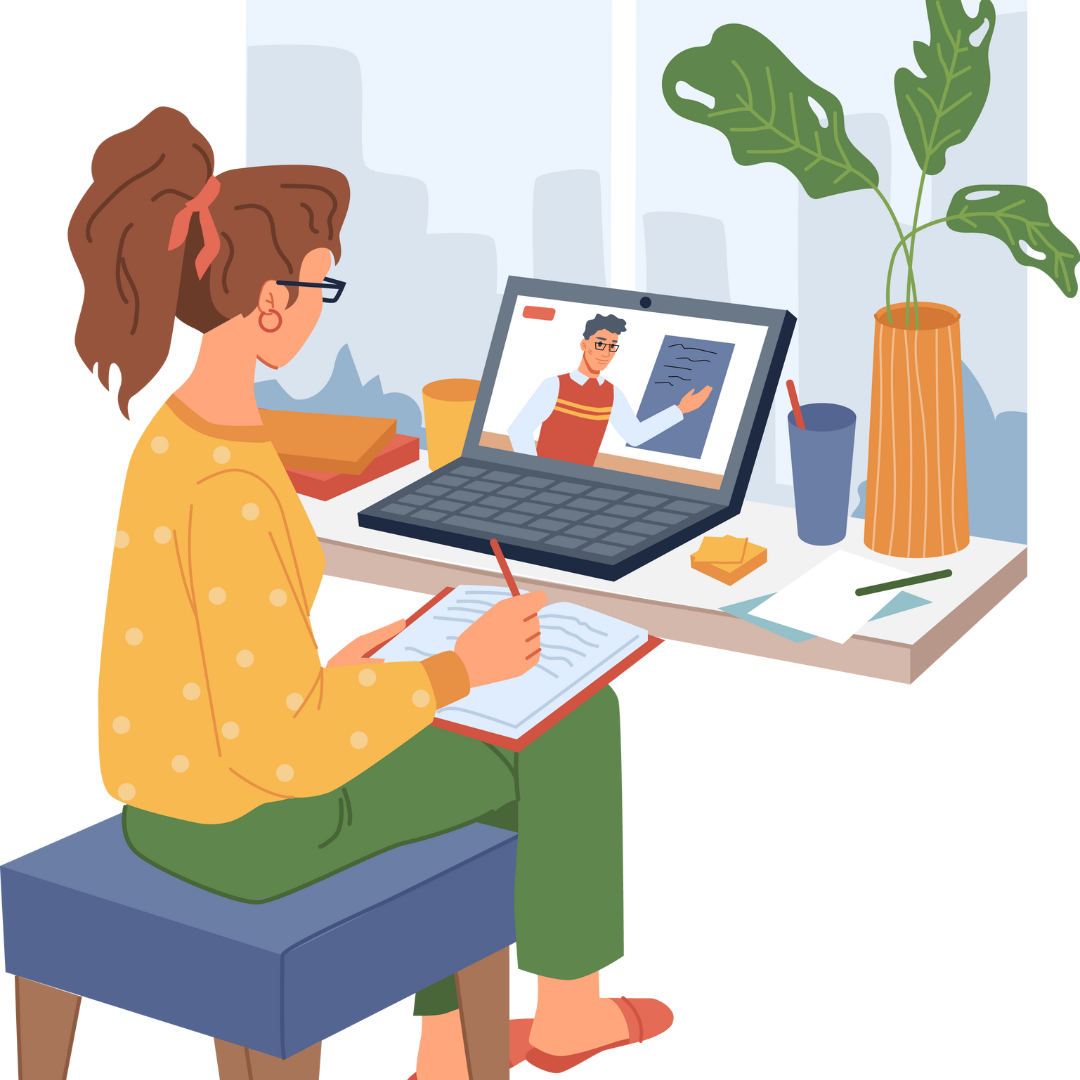 Our Approach
We begin with organising the Diagnostic Test to understand the following:
Whether the student is better suited for Digital SAT or ACT.
The starting point for a particular student in comparison to the peers..
Determine the student's potential and set realistic goals for the final test.
Once the student is done with the diagnostic test, we proceed to doing what we are best at - getting the student test ready. The same is done across a structured 3 phase process as mentioned below
Additional benefits of enrolling with LessonBoard