Digital SAT Online Bootcamp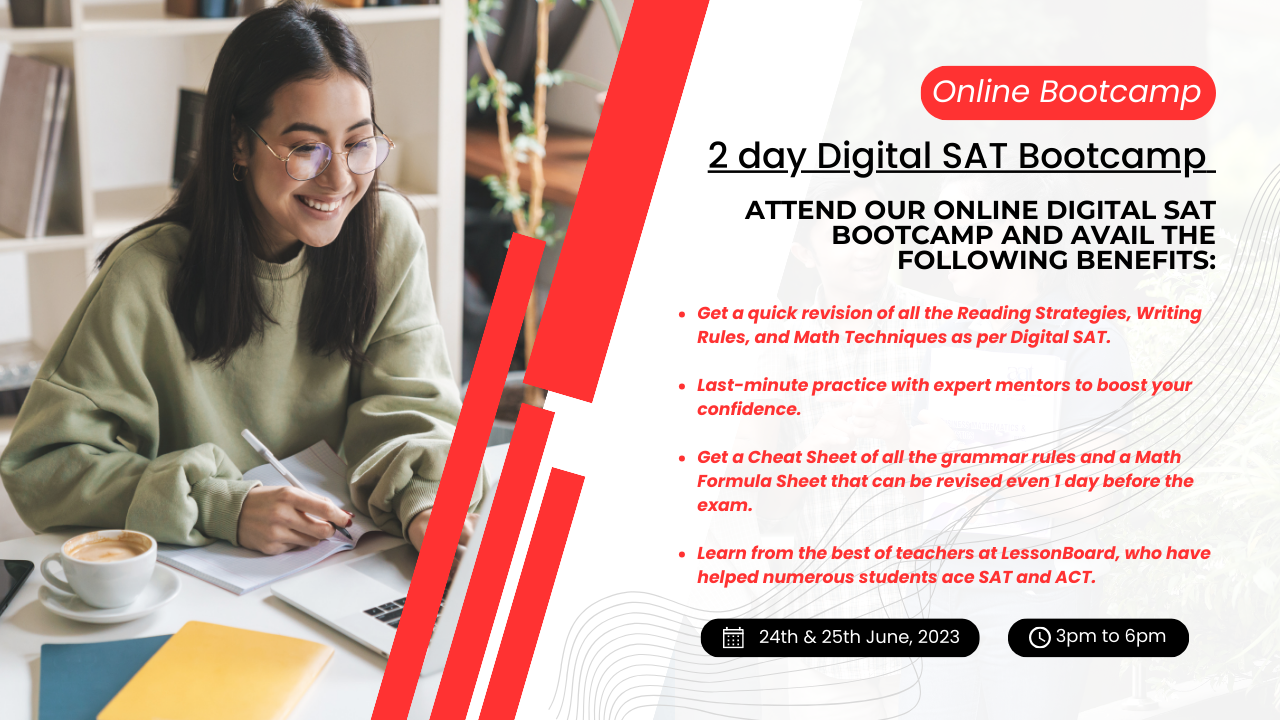 Digital SAT Online Bootcamp
61
61 people viewed this event.
1999
LessonBoard recently organized a Digital SAT Online Bootcamp, providing a comprehensive and effective test preparation experience. The bootcamp offered participants insights into Reading Strategies, Writing Rules, and Math Techniques tailored to the Digital SAT format. With the guidance of expert mentors, attendees had the opportunity to practice and enhance their skills, boosting their confidence for the exam. The bootcamp also provided valuable resources, including a Cheat Sheet for grammar rules and a Math Formula Sheet, designed for quick revision. Participants had the privilege of learning from LessonBoard's top-tier educators, renowned for helping numerous students excel in SAT and ACT exams. This bootcamp was a valuable resource for those looking to maximize their SAT preparation.
Stay tuned for more opportunities with LessonBoard to excel in standardized testing and academic pursuits.