Webinar on "All About APs"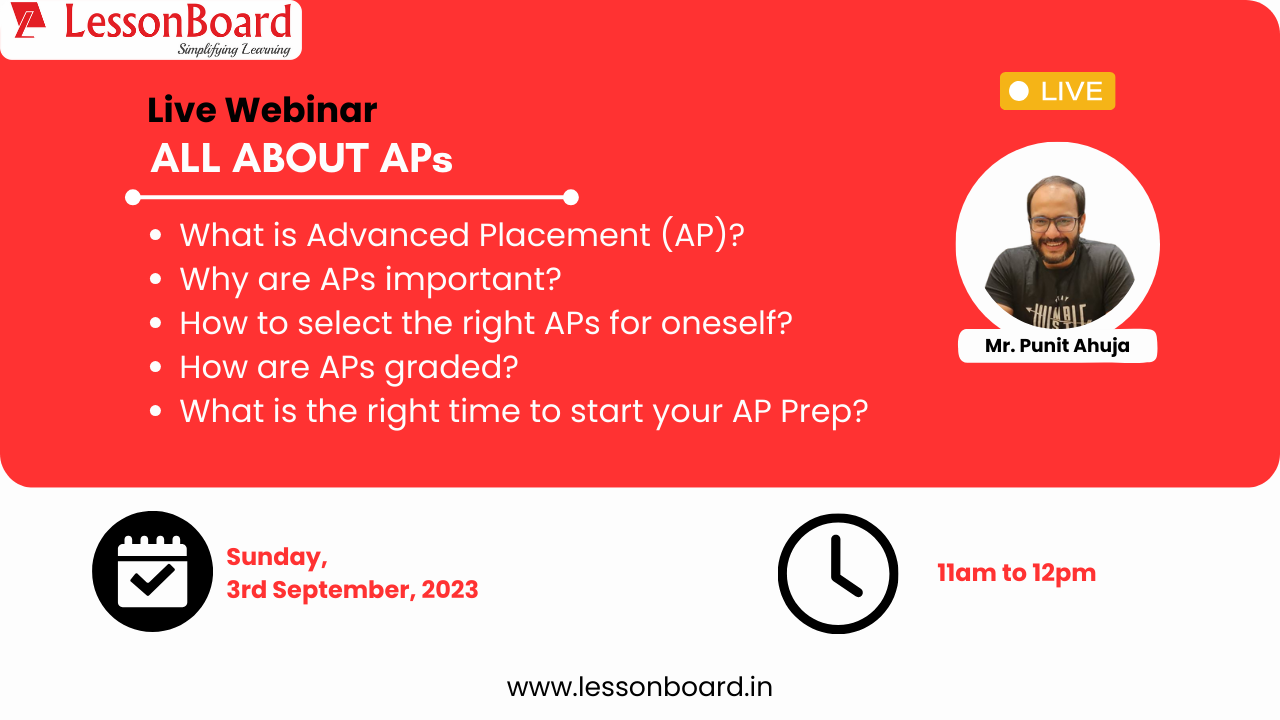 Webinar on "All About APs"
53
53 people viewed this event.
LessonBoard hosted a free webinar titled "All About APs," led by Mr. Punit Ahuja, a seasoned educator and also the Founder & Director of LessonBoard. This insightful event covered the fundamentals of Advanced Placement (AP) courses, their significance in college admissions, guidance on choosing the right APs, the grading system, the ideal preparation timeline, and effective study strategies. The session concluded with an engaging Q&A session, where attendees had their questions answered. LessonBoard remains committed to providing valuable resources and support for students and parents navigating the world of AP courses.
If you missed this webinar, be sure to keep an eye out for upcoming events and resources from LessonBoard to help you excel in your academic journey.