Seminar on "Solving the College Applications Puzzle"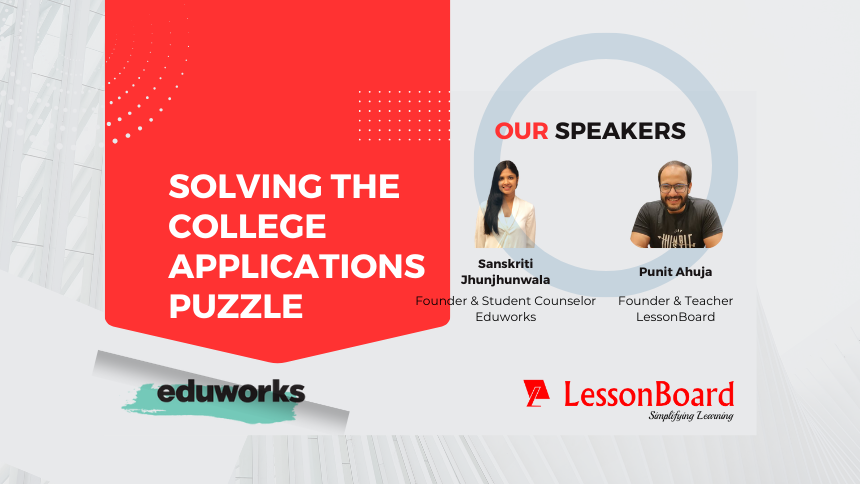 Seminar on "Solving the College Applications Puzzle"
34
34 people viewed this event.
LessonBoard recently hosted a free seminar titled "Solving the College Application Puzzle" at its Kolkata Learning Centre. The event was a joint effort by Mr. Punit Ahuja, Founder of LessonBoard, and Ms. Sanskriti Jhunjhunwala, Founder of Eduworks. The seminar addressed critical topics, including changes to the Digital SAT, a comparison of Digital SAT and ACT, the timeline for test preparation in the context of college applications, the significance of standardized tests in test-optional admissions, and the global relevance of SAT/ACT exams. This informative session aimed to assist students and parents in navigating the complex landscape of college applications.
For those who couldn't attend, stay tuned for future events and resources from LessonBoard and Eduworks to support your educational journey.